Teaching passionately for 24 years gives Ms Pang Ling great satisfaction and pride in seeing all her students very happy in their weekly ballet lesson.
Mentoring her senior students in their Royal Academy of Dance teaching certificate gives her the greatest sense of achievement, knowing that her current young teachers are continuing to bring more joy and passion in the next generation of ballet classes.
Training, guiding and inspiring her ballet students towards a professional dance career has always been Ms Pang's passion and focus.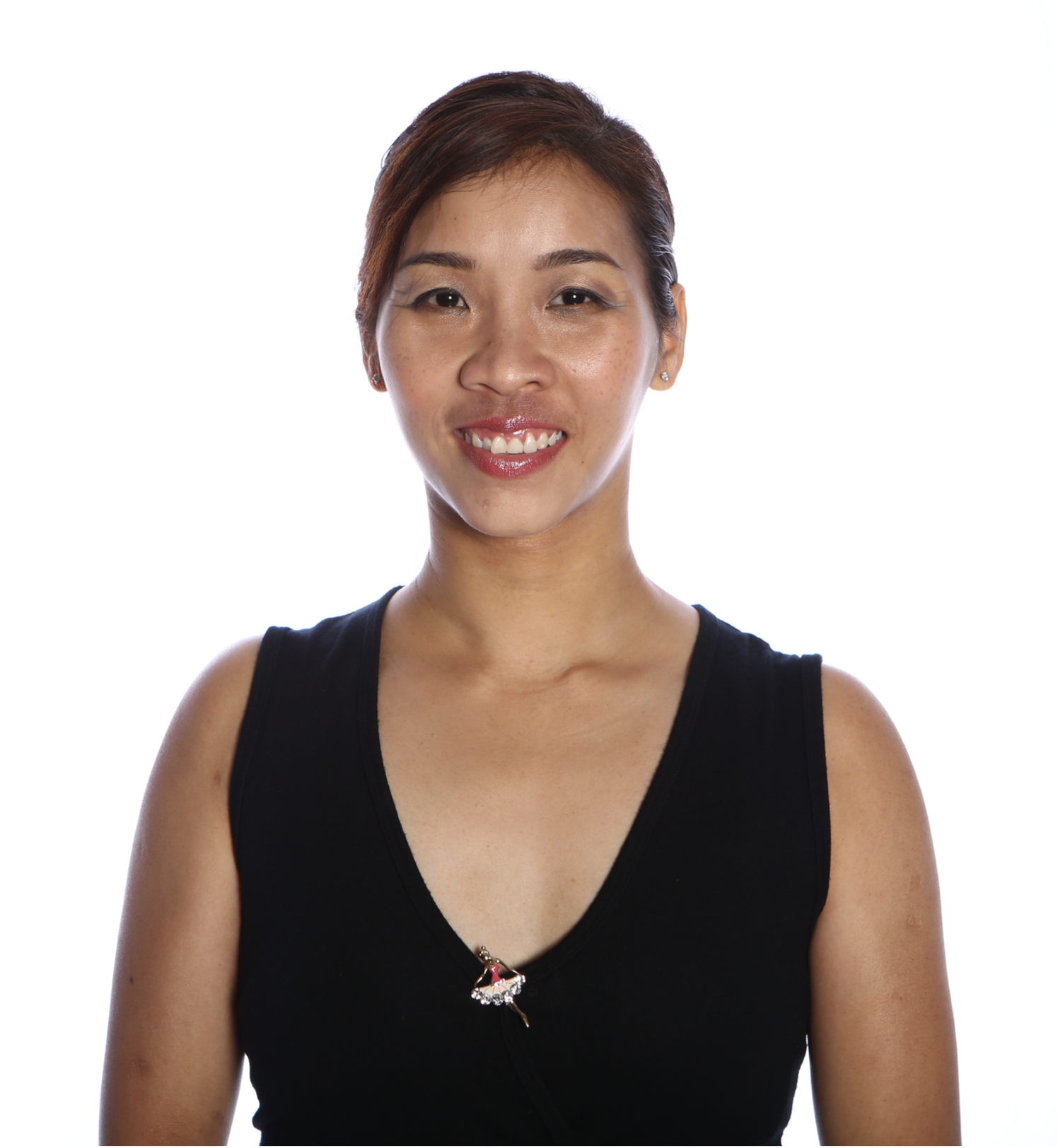 Since her introduction to classical ballet at the age of four, Tricia has not stopped dancing. Under the guidance of Ms Pang Ling, she has completed graded and vocational examinations with Royal Academy of Dance, up to Advanced 1.
In her younger years, Tricia also took up street jazz and hip-hop classes. During her university years, she danced and choreographed with Flare Dance Ensemble, University of Melbourne's resident dance group. There she was exposed to even more genres such as contemporary, Latin, and even urban. Ballet however, remains her first love.
"To watch us dance is to hear our hearts speak."
Having a background in Special Education, Tricia firmly believes in empowering young people through movement. Movement creates an unspoken connection and allows dancers to express their thoughts, emotions, and ideas. Dance allows people to communicate without the need for words.
Just as how her dance teachers, fellow choreographers, and dancers have inspired her, Tricia hopes to inspire her students as they explore movement and learn together.
Ms Edna Khor began dancing at the age of 5 at Crestar School of Dance with Ms Pang Ling. She has since completed all her Royal Academy of Dance (RAD) graded and vocational examinations with high merits and distinctions.
Edna completed her Advanced 2 vocational examination in October 2014, which makes her an official Associate of the Royal Academy of Dance(ARAD). She has been an official certified RAD teacher since 2015.
Edna joined the Summer School programme hosted by RAD in 2004, took part in a New Zealand dance exchange in the year 2005 and 2006, and recently in June 2014 to Brisbane with Annette Roselli Dance Academy. She participated in the Crestar School of Dance competition 2014 and came in 2nd with her group in the Freestyle category.
Edna strongly feels that teaching Ballet is more than just imparting technique & musical counts – it's also about moulding the next generation, teaching them what it means to be disciplined & resilient whilst having fun. She believes that everyone can achieve anything, as long as they maintain a positive mindset and have faith in themselves – something she has successfully taught many of her girls.
Edna is currently teaching Ballet at Punggol CC & Punggol Park CC to girls ranging from 3 years – 17 years old.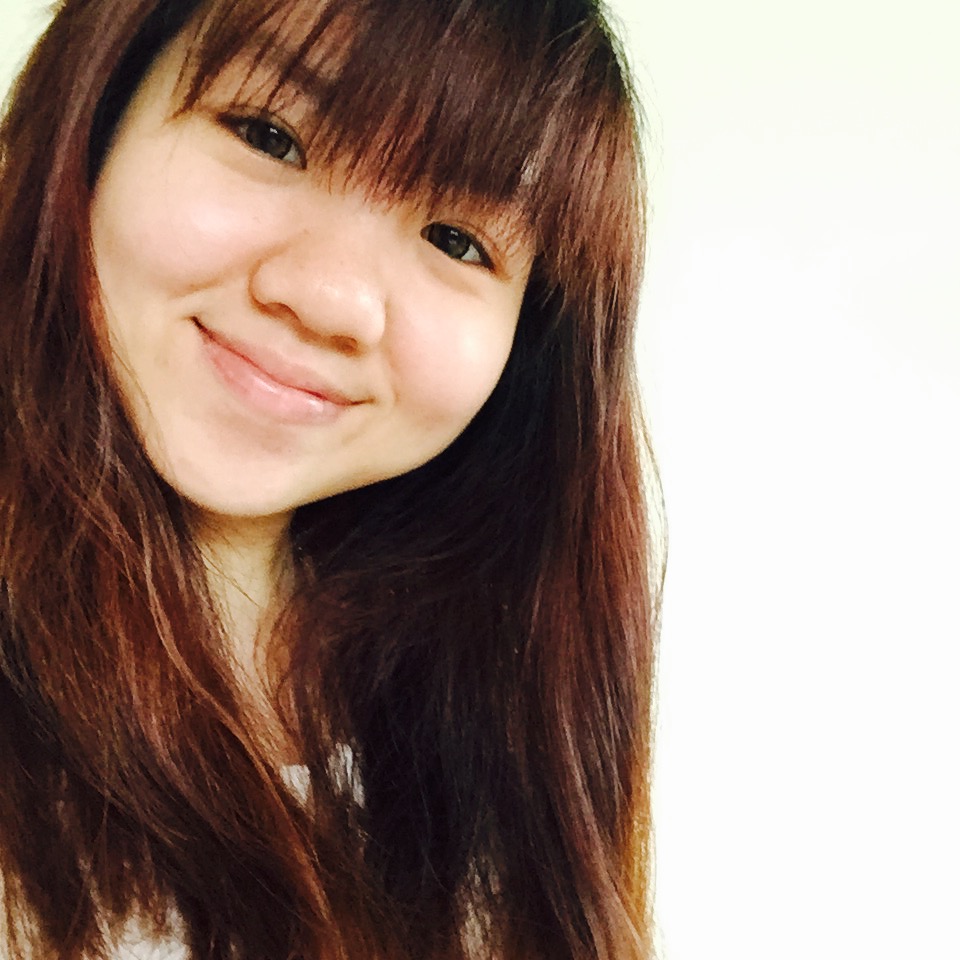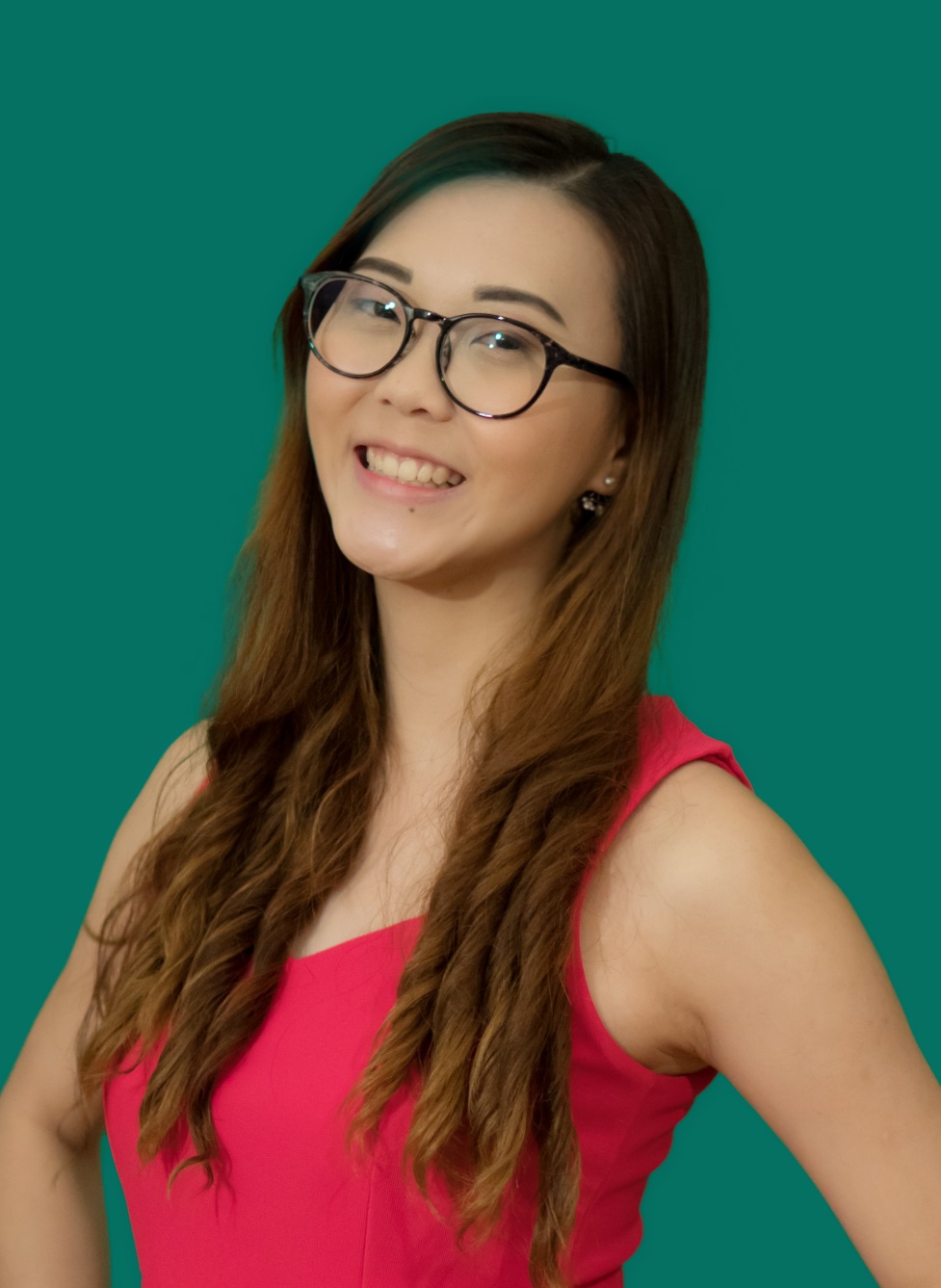 Having been exposed to ballet at a tender age of 4, Lynette started her dance journey under the tutelage of Ms Pang Ling. She has attained merits and distinctions for her Royal Academy of Dance (RAD) Graded and Vocational Examinations.
She was then introduced to Broadway, Modern, Ballroom and Latin Dance genre in which she found her interest in and continued to pursue them whilst taking her ballet examinations. Lynette has worked with dancers from all ages spanning from pre-school to adults. Apart from dance, Lynette's keen interest in the arts has brought her to stage and technical management. Her diploma in arts management has propelled her to take on roles such as stage manager, lighting & audio programmer.
With her passion, Lynette is excited to be part of the TruDance family and is dedicated in sharing her passion for dance and the arts with her students in Tampines North CC.
At a tender age of 4, Joelynne began her Classical Ballet Training under Ms Pang Ling. Having completed her majors in RAD and CSTD, She was also offered a scholarship to be trained professionally under the Artistic Director of Singapore Dance Theatre, Janek Schergen where she had performed in full-length classical pieces such as Swan Lake, Nutcracker and Sleeping Beauty. At the same time, studying under renowned teachers and professional dancers such as Janek Schergen, Mohamed Noor Sarman, Rosa Park, Chihiro Uchida and more.
Her love and passion for nurturing young dancers had led her to begin teaching since 2010, preparing students for their classical examination in both RAD and CSTD and training dancers in National and International Dance competitions. Invited as a guest teacher, Joelynne has held masterclasses, training young children through professional dancers with various renowned ballet schools in Birmingham and in Ireland.
With her experience in Pilates and deep understanding of body anatomy, she has enabled both young and professional dancers to work better to achieve their personal best safely and effectively. Joelynne is also a certified and experienced Xtend Barre instructor, targeted for adults and has taught both Xtend Barre Fitness and Barre Technique classes for adults.
More than just ballet, during her free time, she loves to let loose and enjoy exploring other genres such as contemporary, hip-hop and street jazz.
"Nurturing and watching my students grow remains something very close to my heart and I hope that I can be a part of their journey while enabling them to achieve their best is what motivates me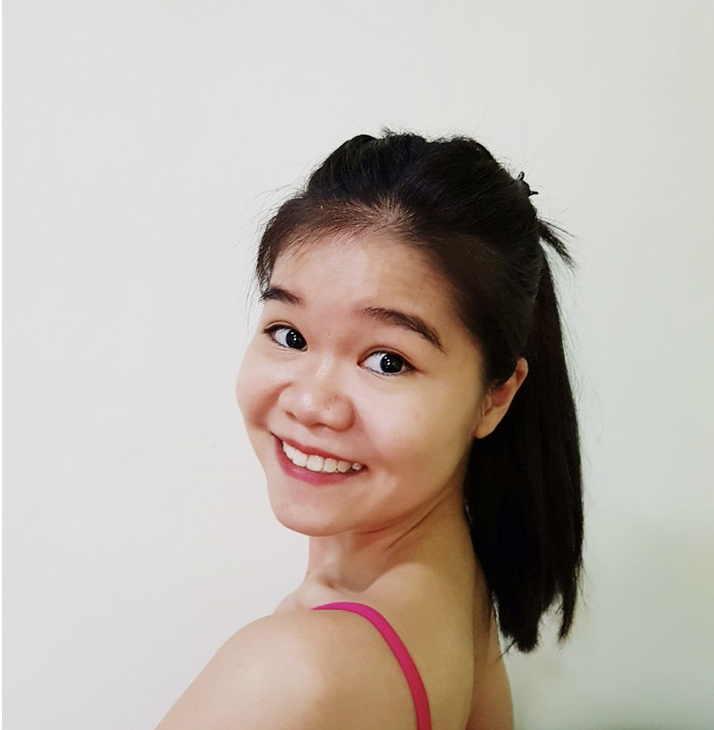 Cheryl started dancing at 6 years old and has attained distinctions for all her Royal Academy of Dance (RAD) Graded and Vocational Examinations.
Cheryl has also achieved Honours Plus in her Modern Jazz examinations under Commonwealth Society of Teachers of Dancing (CSTD).
Attaining her Certificate in Ballet Teaching Studies with RAD in October 2014, Cheryl is now a registered teacher with RAD.
Cheryl has participated in many dance performances and competitions such as the CSTD Asia Pacific Competition and represent Singapore under the Crestar Senior Dance Group to perform at the 2007 International Children's Cultural and Arts Festival in Shanghai.
For the past 7 years of teaching, she has choreographed many dance items and has sent girls to participate in events such as Chingay, PA Arts Festival and many other school concerts and community events.
As much as Cheryl enjoys performing as a dancer, her greatest passion is to teach children She hopes to inspire children and build up their passion for dance through her teaching. Ms Tan is currently teaching ballet at Tampines North CC & Woodlands CC.
Michelle started her ballet training at age 5 under the CSTD syllabus and subsequently did the RAD syllabus where she completed her graded and vocational syllabus exams from Grade 5 till Advance 1.
During her polytechnic years, Michelle joined Temasek Polytechnic Dance Ensemble where she was exposed to Contemporary, Hip Hop, Bboy and Jazz and was actively involved in various school events and annual productions. In 2017, she performed at Gateway Theatre for TPDE's alumni concert.
Michelle took part in a dance exchange programme in Brisbane with Annette Roselli Dance Academy in 2014 and the RAD summer school in 2016.
In 2018, Michelle graduated from the Certificate in Ballet Teaching Studies and currently holds a Registered Teacher Status with the RAD. She also holds a certification in the Progressing Ballet Technique developed by Marie Walton-Mahon that is recognized internationally and by the RAD.
Whilst teaching, Michelle takes ballet classes regularly to keep her technique in check and is looking to take her RAD Advance 2 exam.
Through her teaching, Michelle aspires to lead her students into becoming kind, determined and hardworking individuals.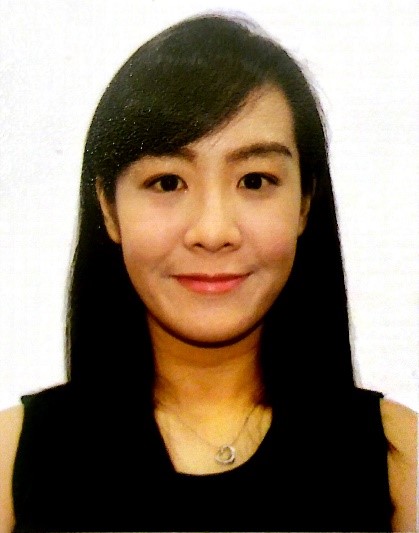 Ms Vivian took up Kpop courses under Tru Dance in 2011 under Ms Huda, and after getting spotted for her talent and passion for kpop she started training very hard to improve her skills and techniques.
In Year 2012, together with a few other dancers from the class , they formed a Kpop Dance Crew, called Urban Spade. Under the guidance of Ms Huda, she was appointed as the crew leader and has taken part in several competitions such as Teens Supreme 2012, Teenage Kpop Dance Battle 2012 & 2013, Dream Stage 2013 and Dance Works 2013.
After many practices and experiences, she was given the opportunity to teach her own kpop classes and to master the skill of teaching a class after several guidance. She has improve tremendously through the years and will continue to share her passion for kpop to others.
Ms Tan Xue Ying took up classical ballet at the age of five, under the guidance of Ms Pang Ling. She has cleared all the Royal Academy of Dance (RAD) Graded Examinations with high merits and distinctions. She has also completed RAD Advance 1 major examination. Apart from taking numerous examinations and classes, she participated and performed in Crestar School of Dance concerts: "There Can Be Miracles' and 'Little Red Riding Hood'.
During her tertiary studies in Temasek Polytechnic, she was in the Temasek Polytechnic Dance Ensemble where she was exposed to contemporary and lyrical jazz under the direction of Mr Ryan Tan. She was exposed in performing and choreographing for various school events and annual dance concerts. In 2011, she danced and choreographed in a team of 4 called Vertical Challenge in "The Royal Dance Off Competition" where they reached the finals.
Xue Ying joined Raw Moves Dance Company as a part time pre-professional dancer for 2 years. Under the direction of Artist Director Mr Ricky Sim, she performed in numerous productions: RAW (2012), Helix (2013), Optical Appetitie (2013). She was given an opportunity to choreograph an item: Emotion-less (2013).
Besides dance, she finds an immense joy and satisfaction to share her experiences and has been teaching classical Ballet to young children. Xue Ying has completed RAD Certificate in Ballet Teaching Studies program and is a registered teacher with RAD. Currently, she is teaching at Rivervale Community Club, Tampines East Community Club and Punggol Park Community Club.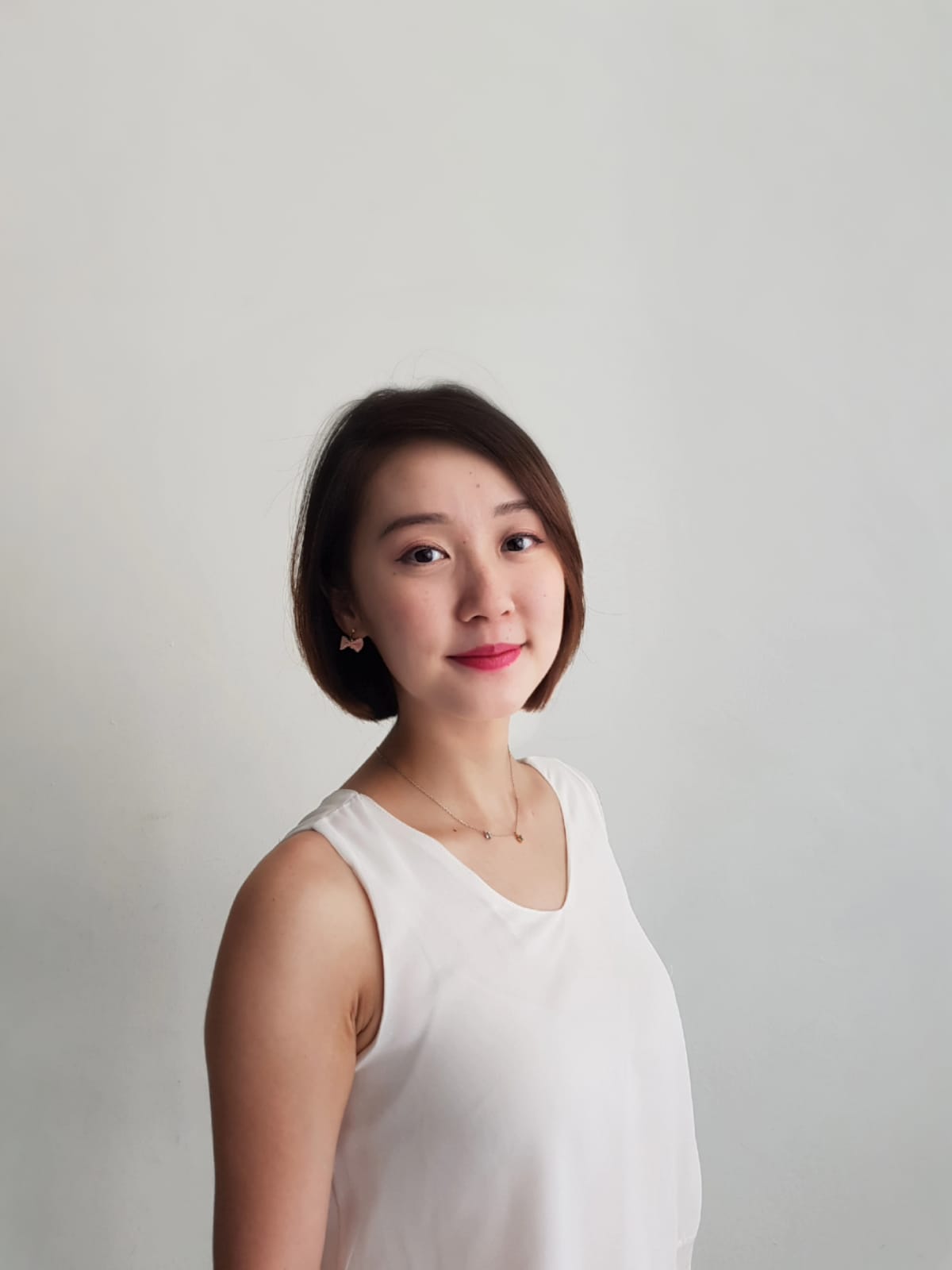 Ms Huda started dancing at the age of 12. She was the Chairwoman the school's modern dance club headed by Mdm Liao (Singapore) & Ms Berlinda (Australia). Throughout her five years in this club, she picked up ballet, contemporary jazz and line dancing. Her first exposure to dance competitions was Singapore Youth Festival Year 2000.
In year 2005 she joined the Nanyang Polytechnic dance club, School of Groove better known as 'Foreign Bodies'. She picked genres like Asian/ Western Hip-Hop dance style, Reggae, Locking, Popping, Breaking and Ghetto. She won during her first Hip Hop Dance competition 'Anti-Drug Dancework' in 2006 for the Most Energizing Award Group.
Huda's forte is Hip Hop, in 2006 she was in-charge for the junior girls in Foreign Bodies. She also joined many external competitions like Overdrive (Finalist), Suntec Dance, Funkamania, Lime Magazine (1st runner-up) and Dance Crown of Honor (Finalist). She performed for many Hip Hop events like O School's The Big Groove Concert, FB Production and School Musicals. She was even appointed to choreograph a section of Foreign Bodies first Dance Production for Nanyang Polytechnic.
Huda is inspired to share her knowledge of dance to others and creating her own unique style. Looking forward to further her dance technicality overseas and locally.
Ms Xinying was inspired to be a dancer by her brother who also dances in his polytechnic years. An opportunity was given to her, to assured her passion for dancing when her PE lesson in her third year of secondary school was to learn hip-hop. From then on, her love for dancing grew even more and has eventually gave her the courage to take up lesson in tru dance under Ms Huda.
Xinying joined her first hip hop lesson in early 2010, and in 2011 together with a few dancers from the course, they formed a dance crew called Barcode. The crew has then performed in several occasion at Punggol CC, SengKang CC, Punggol 21 CC. In addition, they has also participate themselves in the Punggol 21 CC party countdown 2011 and has been awarded a 1st runner up. Subsequently, they work with urban spade to form UrbanCode to participate in the Dancework competition, as well as the teenage Kpop Dance Battle 2013.
Her passion and hardwork payoff when she was given the opportunity to assist in a kids hip hop class and eventually taught her own class of 20. She will continue to improve her skills and to also inspired and encourage those who have passion for dancing.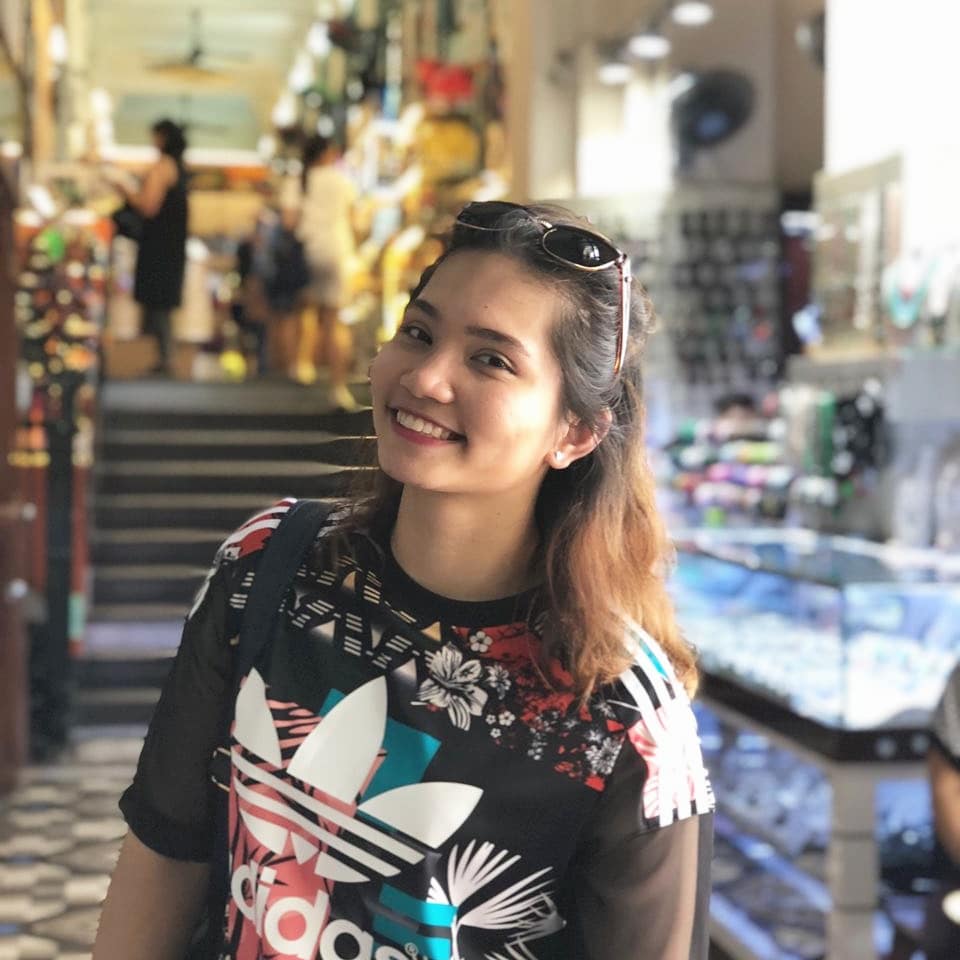 Xuezhen took up Hip Hop course under Trudance in 2011. Since then, she has had a large variety of experiences in dance performances and competitions. Her strength lies in Hip Hop and Girls Hip Hop, and she has choreographed for several performances and dance productions.
She was in Ngee Ann Polytechnic's renowned dance club, NRA for 3 years and was involved in events such as Super24 Dance (2nd), NRA Production – Danzation (2013, 2014) and Flashmob.
In 2015, Xuezhen joined Nanyang Technological University Hip Hop Club (NTUMJ) and was appointed as the Dance Captain in 2016. She led the club in weekly basic trainings and choreographed for numerous internal and external events such as Tri-Uni Workshop. She also actively participated in NTUMJ's biennial production – Dancetitude (2015-2017) and was appointed as one of the leads during her final year. To top it off, she also took part in All Babes Cineleisure Dance (ABCD) Competition (Finalist).
Besides dancing, Xuezhen also enjoys singing and acting on stage. She believes that learning is a continuous process and constantly attends classes to improve her skills and knowledge of dance. She enjoys sharing what she likes to her students and watch them improve under her tutelage. "
Kimberly commenced her Ballet training at the age of 6 under the tutelage of Ms Pang Ling at Crestar School of Dance. She achieved straight Distinctions for her RAD Graded and Vocational Examinations, up to an Intermediate level. In 2016, she graduated from Singapore School of The Arts and was awarded the International Baccalaureate (IB) Diploma.
In SOTA, she was trained extensively in Classical Ballet, Modern and Contemporary dance. Additionally, she has been exposed to traditional dance such as Chinese dance and Flamenco. Kimberly is currently pursuing her BA(Hons) in Dance at LASALLE College of the Arts.
She has performed with both renowned local and international choreographers such as Theo Clinkard (UK) Martin Schick (Switzerland), Annie Vigier & Franck Apertet (France), Jacky Yu (Hong Kong), Susan Yeung (Singapore), Kuik Swee Boon (Singapore). Kimberly also had the opportunity interning at The Arts Fission Dance Company to experience dancing with the elderly and children.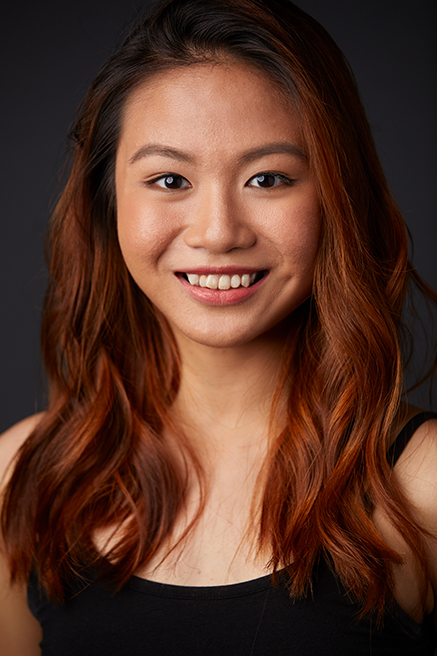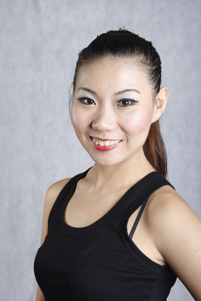 Viv's journey of dance started at a young age, when she began to show strong interest in this performing art. Trained in Chinese Dance at the age of seven, Viv was later introduced to modern dance and ballet during her dance training at the Nanyang Academy of Fine Arts of the Arts where she had performed at several majors events events such as Esplanade's Da:ns Festival- The Third Space and NAFA's Diploma in Dance Showcase-Crossings, working with artists like Larry Clark, Aida Redza, Kavitha Krishnan, Lim Fei Shen and Gillian Tan.
She is also actively in others large-scale shows which include Chingay, National Day Parade, etc. She felt that each opportunity given was to build her skills and experience, to be a diversity competent dance artiste as well as valuable team players to the peers. The famous dance quotes she liked most will be by Mikhail Baryshnikov "I do not try to dance better than anyone else. I only try to dance better than myself."